4th International Rain Enhancement Forum Kicks off in Abu Dhabi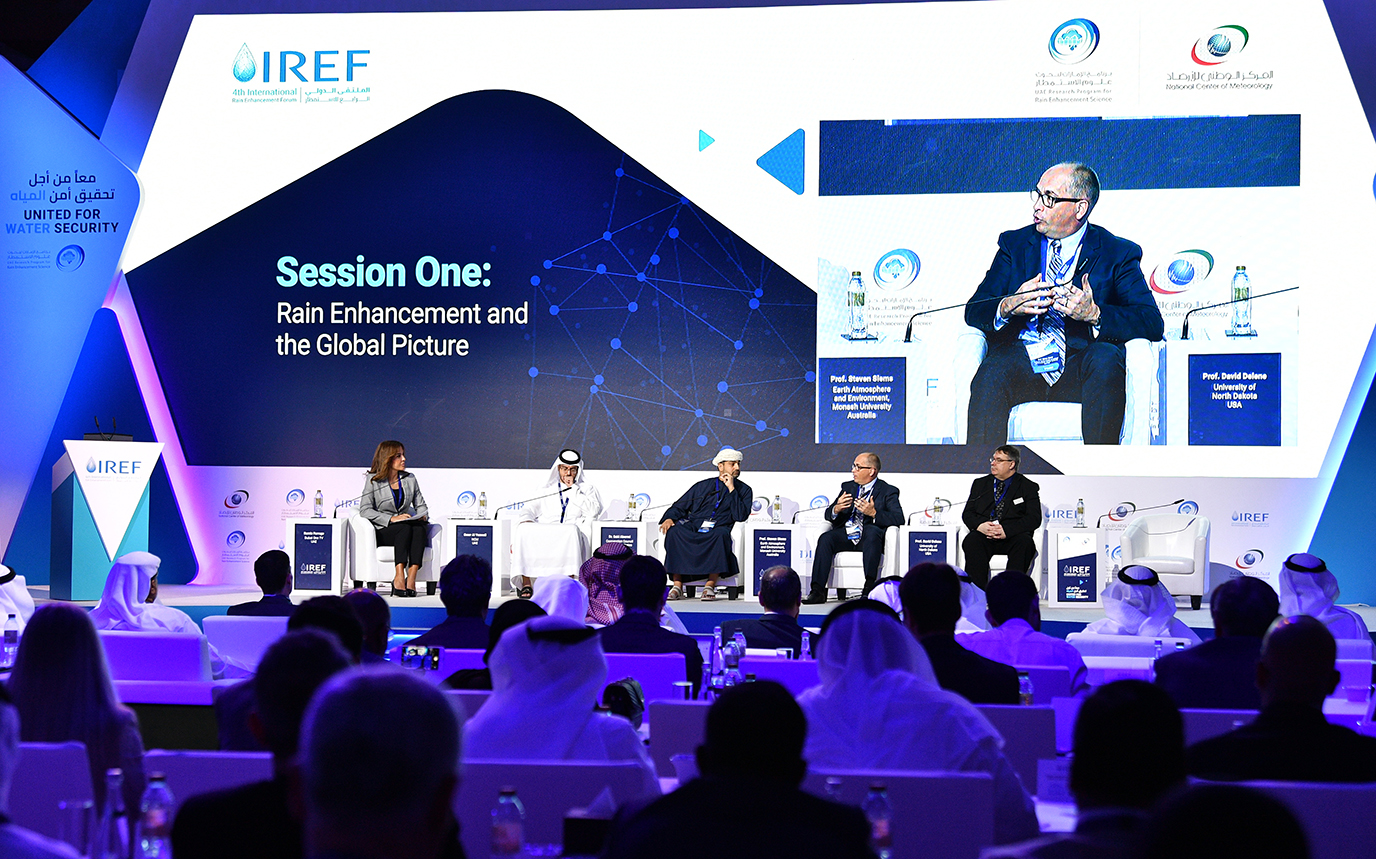 Abu Dhabi-UAE: 19 January, 2020 – The 4th International Rain Enhancement Forum (IREF), organized by the UAE Research Program for Rain Enhancement Science (UAEREP) under the supervision of National Center of Meteorology (NCM) opened today at Jumeirah Etihad Towers in Abu Dhabi.
Running from 19 to 21 January, IREF serves as a global platform to bring together leading international and national experts, researchers, scientists and stakeholders to tackle pressing water and sustainability issues worldwide.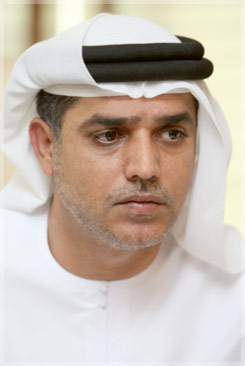 Commenting on the event and its key highlights this year, His Excellency Dr. Abdulla Al Mandous, Director of NCM and President of the Regional Association II (Asia) of the World Meteorological Organization (WMO), said: "The UAE, under the forward-looking vision of its wise leadership, continues to play an instrumental role in tackling vital global issues affecting millions of lives worldwide, including water resource sustainability. In line with this vision and strategies, the UAE Research Program for Rain Enhancement Science was launched by His Highness Sheikh Mansour bin Zayed al Nahyan, UAE Deputy Prime Minister and Minister of Presidential Affairs in 2015. Managed by National Center of Meteorology (NCM), the program has come a long way in supporting the vital water sector, one of the seven sectors identified by the UAE National Innovation Strategy."
He added: "In hosting IREF 2020, the UAE seeks to demonstrate its pioneering efforts in engaging with international community to address critical water security issues through cloud seeding. Rain enhancement research has emerged as an important scientific discipline due to its vital role in addressing water stress in arid and semi-arid regions. In convening top national and global experts under one roof, we are confident that IREF 2020 will continue to achieve positive outcomes and actionable strategies to improve the security and sustainability of freshwater resources locally and globally."
The event's packed agenda on the opening day featured several panel discussions and key sessions that drew the participation of top international experts highlighting the latest scientific and technological advancements related to rain enhancement and water security. Titled 'Rain Enhancement and the Global Picture', the first session comprised a panel discussion that covered topics of rain enhancement and weather modification, along with a presentation providing an overview of UAEREP awarded projects.
The session two highlighted 'Artificial Intelligence and Intelligent System Applications in Meteorology and Rain Enhancement' and included presentations on the incorporation of artificial intelligence and systems for meteorological applications. The session discussed key topics including the use of unmanned aerial vehicles (UAVs) for rain enhancement, statistical techniques for determining optimized cloud seeding conditions, next-generation weather sensor technologies, and applications in hydrometeorological research, forecasting and monitoring.
The third session on day one was titled 'Innovations in Rainfall Enhancement: Methodologies and New Insights' and included presentations on innovative research and advancements in materials and methods applicable to rain enhancement. It tackled important topics such as the application of nanotechnology for developing novel cloud seeding materials, the study of the effects of electrical charges on cloud droplet formation, and the stimulation of convection to formulate artificial clouds and precipitation.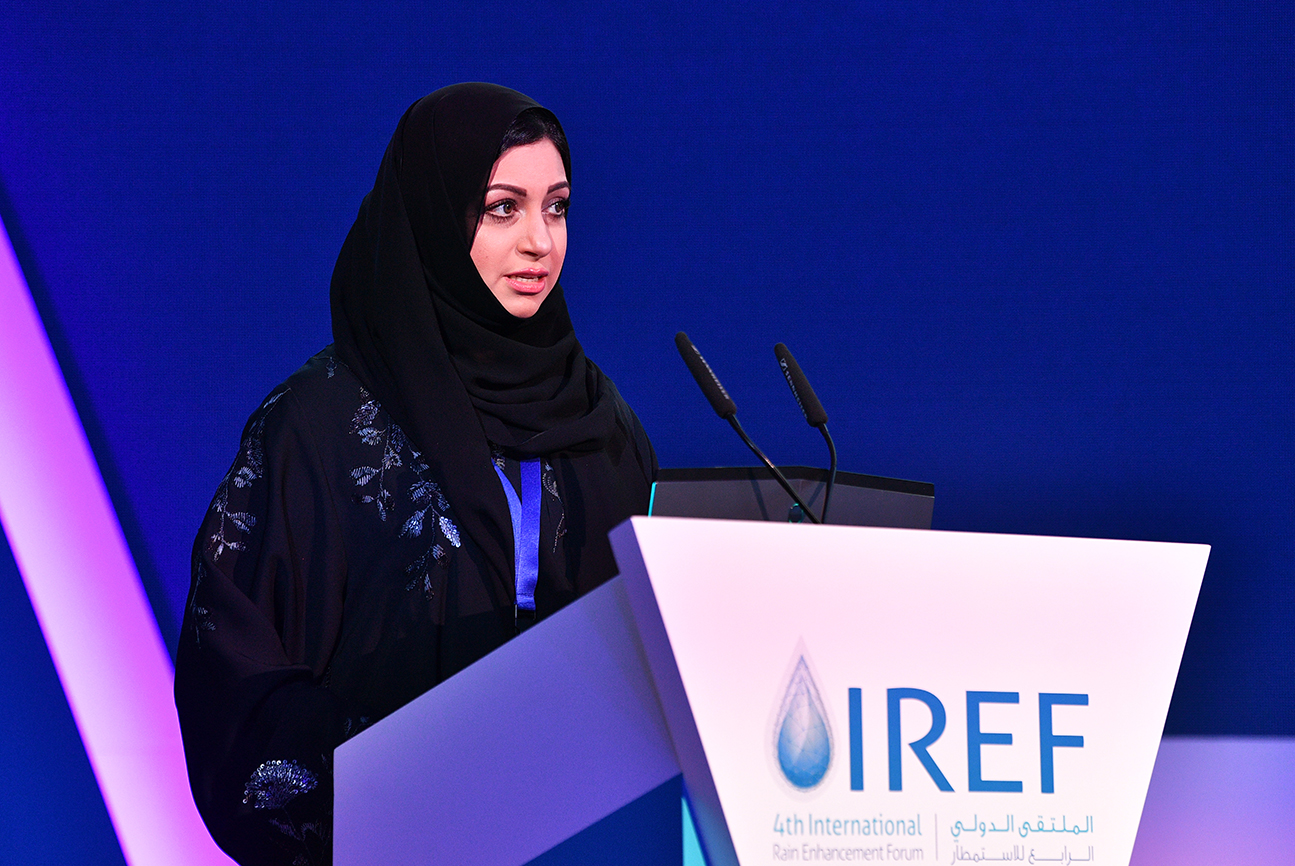 Addressing the forum, Alya Al Mazroui, Director of the UAE Research Program for Rain Enhancement Science (UAEREP), said: "The collaboration between the UAEREP and its global partners has provided us with multiple opportunities to develop innovative technologies and solutions to address the global water stress. Over the past few years, the program, under its slogan 'United for the Future of Water', has consolidated its global position as an important platform to strengthen research collaboration and exchange expertise and lessons learnt to advance the rain enhancement science. In hosting IREF 2020, Abu Dhabi provides an unprecedented opportunity to outline the latest achievements of program awardees, as well as showcase the latest technologies, developments and applications in this in this vitally important scientific domain."
Al Mazroui added: "Collaboration, coordination and capacity building are among the core activities of UAEREP in its sustained efforts to develop rain enhancement science, while preserving the natural water resources and building a more sustainable planet for future generations."
IREF is the first of its kind event that aims to provide the scientific community with a platform to discuss the latest scientific and technological advancements with a view to finding new water security solutions through rain enhancement. IREF is structured to reinforce the rain enhancement science based on five key strategic pillars that include collaborations, innovation, capacity building, artificial intelligence and applied research.